5 Reasons Why Glamping is the Perfect Family Getaway
Let us guess- you love the idea of camping: unplugging, connecting with nature, and creating lasting memories of outdoor adventures with the people you love. However, you're not so sure that you can get behind the idea of sleeping in an uncomfortable tent, having no place to shower after a day of sweaty hiking, and worrying about finding a place to charge your phone so that you can snap photos of your adventures throughout your trip. We get it. Enter glamping: "glamorous camping." Now you can enjoy nature's bliss without sacrificing the creature comforts of home. Here are five reasons why you need to plan a glamping weekend ASAP!   
1. You Don't Need to Sacrifice All the Amenities of Home
Indulge in cooking breakfast on a fully equipped stove, enjoy a refreshing shower after a day of outdoor activities, and drift off to sleep in a comfortable bed with fresh sheets. With glamping, you can savor the comforts of home while immersing yourself in nature. Glamping sites offer a wide range of cozy amenities, such as bathrooms, showers, kitchens, living rooms, towels, linens, and even TVs. Say goodbye to the notion of "roughing it" – camping can now be synonymous with relaxation and luxury.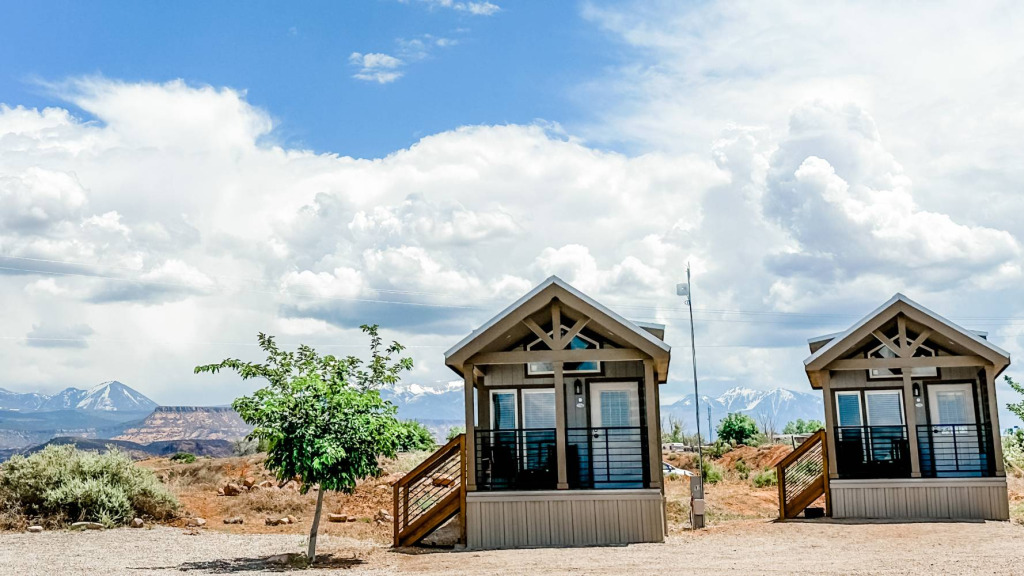 Vacation Rental Cottages at HTR Moab.
2. No need to be an expert!
Are you new to camping and feeling overwhelmed? Don't worry! You don't have to spend a fortune on expensive gear or waste your valuable time researching camping preparations. Glamping is the perfect solution for beginners, offering an accessible and stress-free way to experience the joys of camping without the hassle. With glamping, you can dip your toes into the camping world and enjoy a worry-free adventure without unnecessary expenses or extensive preparation.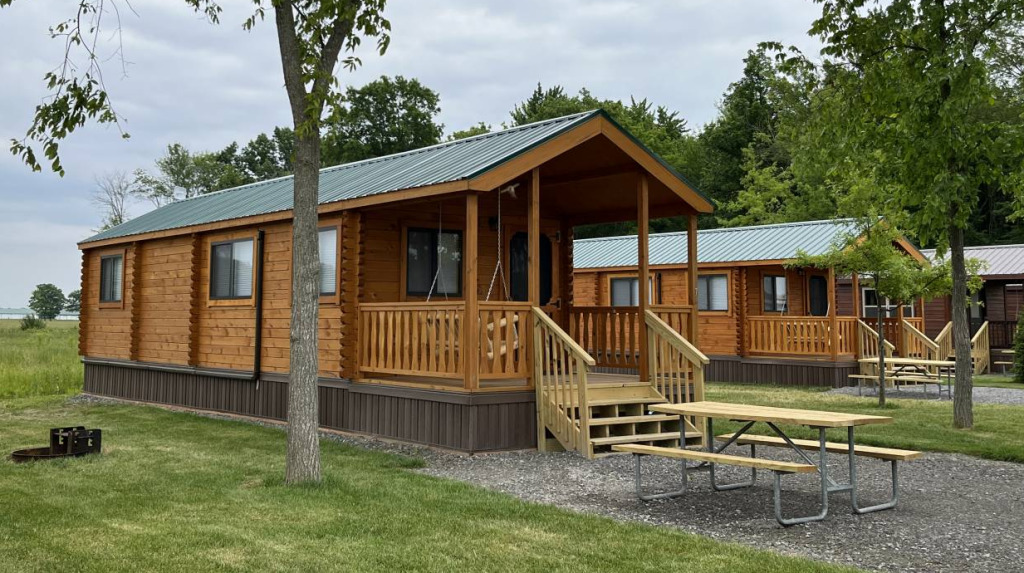 Premium Cottages at HTR Niagara.
3. Easy and hassle-free
You can forget about the hassle of setting up camp. We understand that every minute of your weekend or vacation is valuable. Say goodbye to packing your car with bulky gear or struggling with intricate tent assembly. With glamping, you can simply arrive. This leaves you with ample time to indulge in the abundance of family-friendly activities the campgrounds have to offer – from thrilling ropes courses and tranquil lazy rivers to lively playgrounds and captivating campfire nights beneath the starry skies.  

Cozy lodges at HTR Durango.
4. Travel with a Group
Glamping offers an ideal solution for accommodating large families, organizing weekend get-togethers with friends, and hosting big group gatherings. Forge lasting memories by reserving multiple cabins or cottages near one another. Not only is it more budget-friendly than booking hotel rooms, but it also promises a more memorable and unique experience. The magnificent outdoors sets the stage for creating unforgettable moments with your loved ones, and you may find yourself establishing an annual tradition within your circle of friends.  
Vacation Rental Cottages at HTR TX Hill Country in Kerrville, TX.
5. Try it before you buy it!
Considering an RV investment? Glamping provides an excellent opportunity to fully immerse yourself in the campground culture, allowing you to experience the camping lifestyle firsthand before making a significant commitment. Take the chance to familiarize yourself with the joys of camping before determining if an RV is the right choice for you.  
Unsure where to begin? Explore our portfolio of properties and start turning your camping dreams into a reality. From deluxe cottages to RV rentals to glamping tents, there are unique stays for everyone in locations all over the US. Whether you're an outdoor enthusiast looking to elevate your camping experience, or if you're a first-time camper looking to dip your toes into communing with nature, we know you'll fall in love with glamping!