As you start your adventure into the great outdoors, let the campfire ignite your culinary spirit and unleash a world of easy and mouthwatering recipes. From sizzling skillet dinners to irresistible desserts, this blog post will be your guide to culinary conquests in the wilderness. Get ready to embark on a flavorful journey and dive into a world of adventurous campfire cooking! 
Hot Dogs with Quick Cast-Iron Beans
When it comes to campfire cooking, we have to include the classic: hot dogs! Sit around the fire and roast them on sticks then top them with your favorite condiments. When paired with a hearty cast iron beans dish, this camping meal reaches a whole new level of deliciousness, creating a truly satisfying outdoor dining experience. (Image source: Country Living)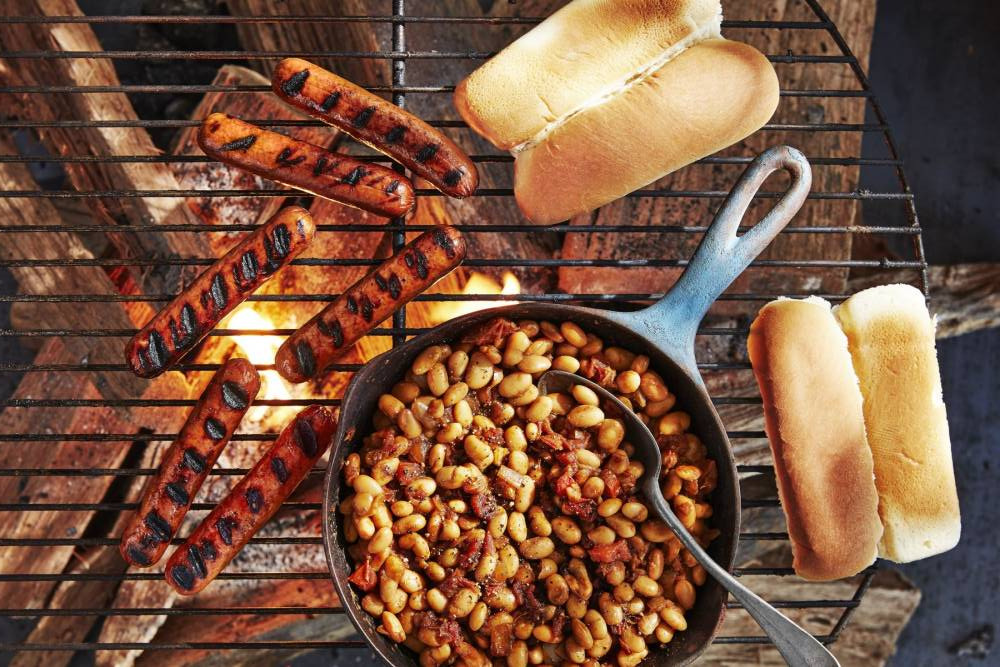 Marinated Chicken and Onion Kebabs
Elevate your camping cuisine with these mouthwatering Marinated Chicken and Onion Kebabs. Prepare and marinate the chicken in advance, so when it's time to cook over the campfire, these flavorful kebabs will be ready to grill in a flash, adding a tasty twist to your outdoor feasting. (Image source: Country Living)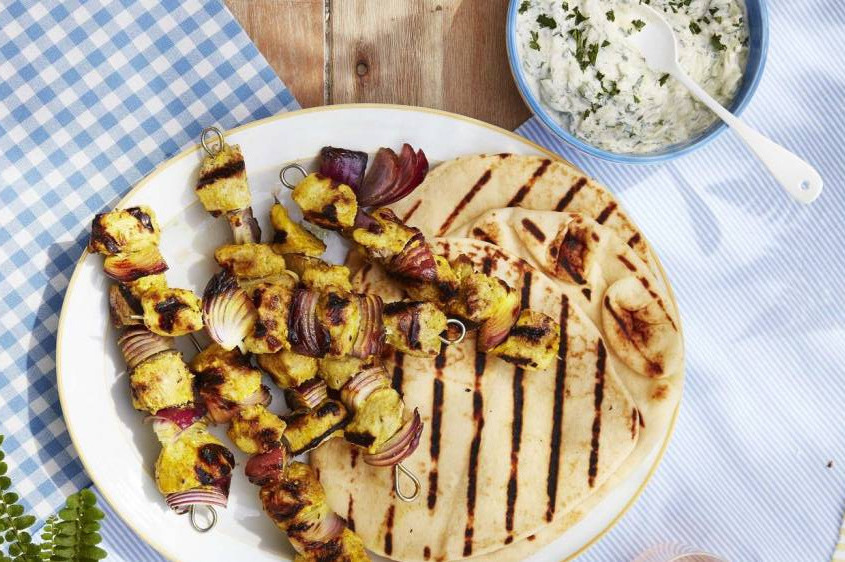 Grilled Chocolate Chip Cookie Sundae
Bet you never thought of GRILLING chocolate chip cookies! Amaze your family with this heavenly dessert that will leave your taste buds in awe. Don't forget to top it with a generous scoop of ice cream! (Image source: Brown Sugar Food Blog)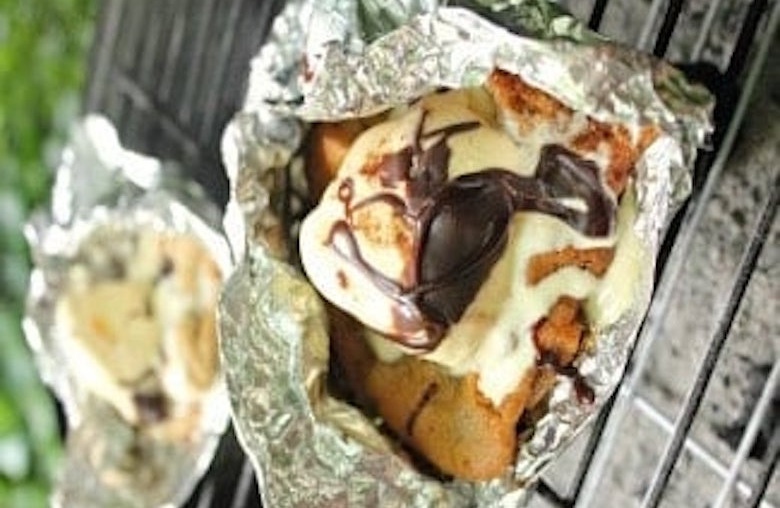 Egg and Sausage Breakfast Taquitos
Start your mornings with a delicious and hassle-free treat – Easy Breakfast Taquitos! Packed with fluffy scrambled eggs, melted cheese, and savory sausage links, all rolled up in a corn tortilla and baked to perfection. These taquitos are not only quick to whip up, but also are a delightful and enjoyable breakfast option for the whole family. (image source: Taste Better From Scratch)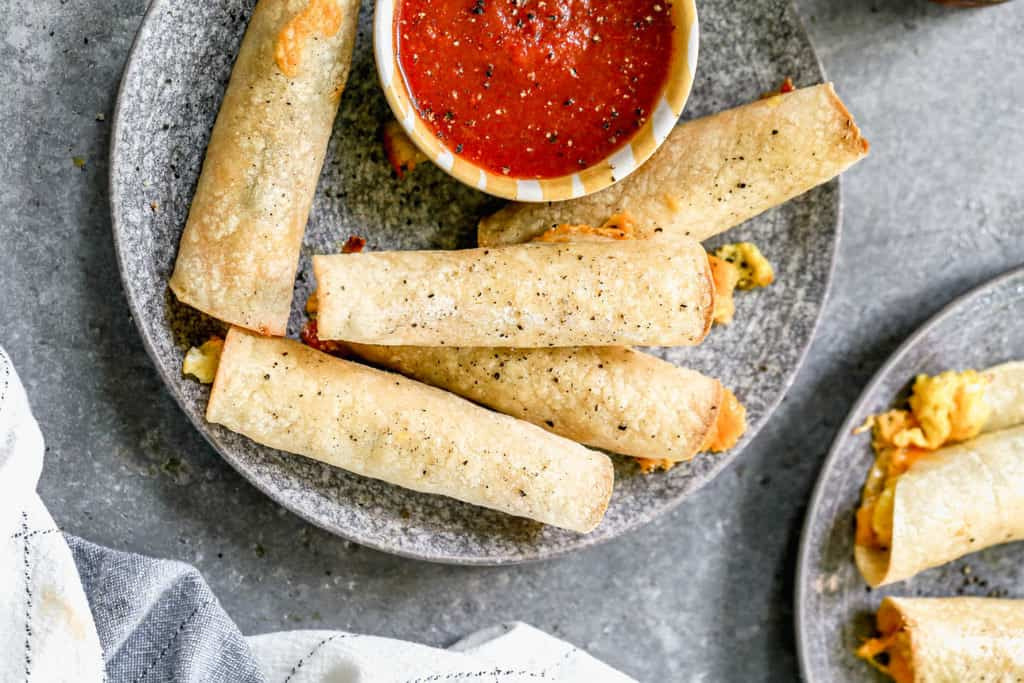 Camping Mac and Cheese
Take your camping meals to the next level with this easy and delicious Camping Mac n' Cheese recipe. By using mini aluminum pie tins, you can prep the macaroni and cheese in advance and then cook it over the fire, resulting in a gooey and irresistible dish that will satisfy your cheesy cravings while enjoying the great outdoors. (Image source: Lauren's Latest)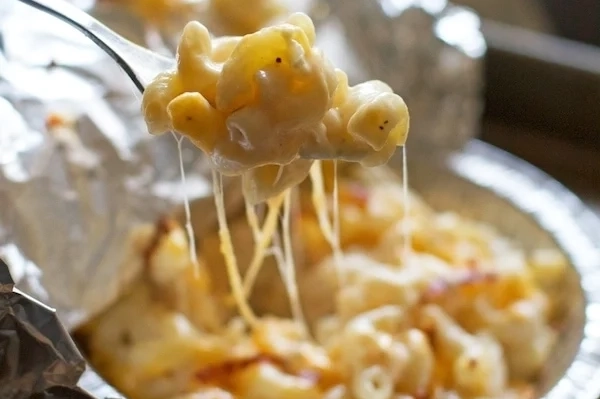 Ignite your culinary spirit on your outdoor adventure! From smoky hot dogs with cast-iron beans to marinated chicken kebabs, grilled chocolate chip cookie sundaes, breakfast taquitos, and gooey camping mac and cheese, these easy recipes will elevate your camping experience. Get ready for a flavorful journey under the open sky.